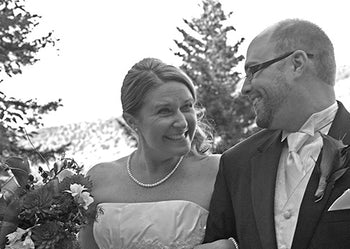 A Real Mission
Imagine watching the person you love the most in this world suffer from deep, chronic pain, anxiety, and insomnia. It's been five years of difficult days and sleepless nights. The mother of your child can barely take care of herself. The strongest, most advanced prescription drugs only seem to make things worse, and the slew of CBD and other so-called "natural" remedies aren't cutting it.
Now, imagine you knew there was a way to create something better, something that worked. This is the story of Brian Caruso of Manchester, New Hampshire, and his wife, Jess, who suffers from Lyme Disease. ​This is the story of Zion Medicinals (now Pillar Līf) .
Brian and Jess (a doctor of chiropractic medicine) knew that nature had to have the answer - but the ​cheap sourcing and inefficient processing of existing CBD brands made for weak products.​ Meanwhile, Jess was becoming more and more depleted by the day. As the old saying goes, if you want something done right, ​sometimes you have to do it yourself.
Brian dedicated many hours to research and thousands of miles of travel, scouring the country to find the best hemp for producing a ​complete, high-quality extract with superior potency.​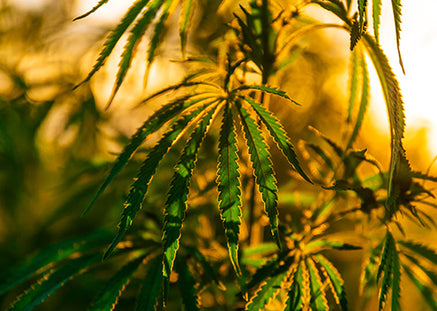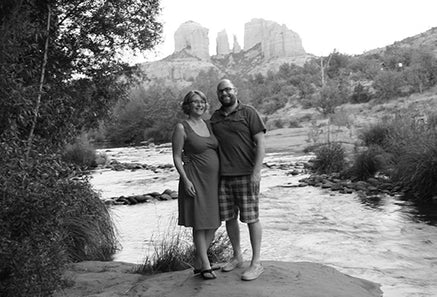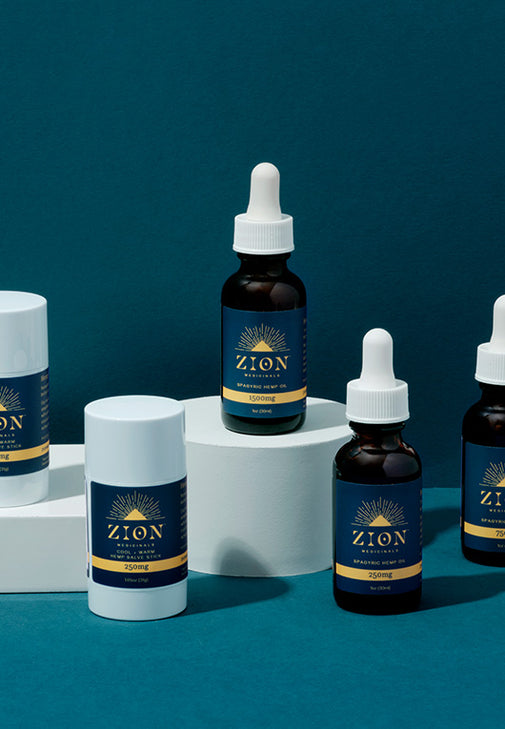 Not All Hemp Is Created Equal
You might think the best hemp extract starts with the best hemp. It actually starts with the best soil. Brian went to single-source growers in the mountains of Colorado that use biodynamic farming methods to replenish nutrients and microorganisms to grow healthy, hearty hemp with no impurities. Best hemp? Check.
But it takes a lot (and we mean a ​lot) of work to get the best extract out of the best hemp. Taking advantage of every opportunity to ​maximize therapeutic potency​, Brian partnered with the most sophisticated facility in Colorado to perform ​ethanol extraction, pulling out more cannabinoids, terpenes, flavonoids and oils than more prevalent CO2 extraction methods.
Time to bottle it up right? Not quite. Jess's health hung in the balance. She needed something substantially stronger. Brian asked his extraction partners to try ​spagyric processing,​ a four-thousand-year-old alchemical purification process recombines filtered mineral salts​ from the excess plant matter that most producers simply throw away.
Watching the bright flames turn waste into wonder was an ​out of body experience for Brian​. He could tell from the richness of the final formula that this was truly full-spectrum hemp extract. Filled with hope and excitement, he brought it back home to Manchester. That night, Jess got a full night's sleep for the first time in years. Her days are no longer such a struggle. Jess's life as a parent and partner improved so much, without distraction from chronic pain and fatigue.
Better Days Ahead
It was the necessity to help his wife that led Brian to develop the most potent hemp extract on the market. It is his spirit of innovation and dedication to quality that drives us to create plant-powered products for health and happiness. Fully experiencing life starts with a better day and a better day starts with Zion (now Pillar Līf) .
What Is Spagyric Processing?
Sometimes, innovation is using old ideas in new ways. Learn more about the ancient alchemical process that sets our hemp extract apart from the rest.
Learn More
I started with the 250mg which was very good and decided to try the 500mg which turned out to be just right. Zion's website has a lot of helpful information about their high quality oil, as well as dosage and how to aim for the best results. I've been feeling more calm and rested in these pandemic times.
Cynthia W.
My 19 year old daughter has had fantastic relief from insomnia!! She sleeps though the night now without having to take any other sleep aids. It doesn't make her groggy in the morning either.
Colleen H.
I've used CBD oil from several other companies, but this is the only one that worked to actually make me notice a difference in the overall way that I feel.
Kevin G.
It not only helped me with my chronic neuropathic pain, it also helped relieve side effects from my medication like insomnia and anxiety. Zion gave me the chance to eventually quit this medication. I'm more than grateful and happy to have Zion's hemp oil in my life.
Angela C.
I've tried every CBD brand under the sun, and Zion is the only one strong enough to work for me. Zion's hemp extract oil helps relieve my chronic back pain AND mutes stress and anxiety, allowing me to focus. My creativity and output are at an all-time high since I started taking this!
Jared R.